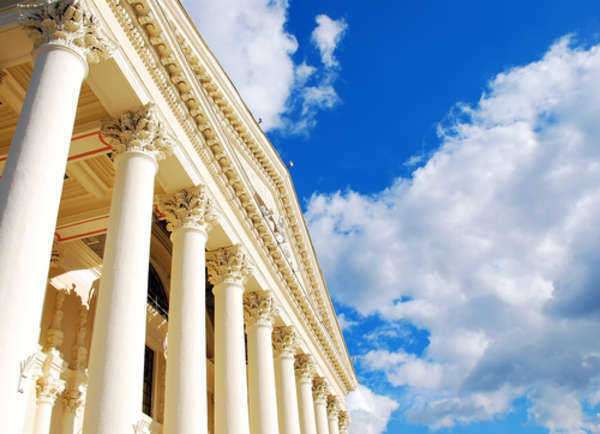 What is Court TV?
Court TV (now known as truTV) is an American television cable network that is owned by Turner Broadcasting, which is a subsidiary of Time Warner. The Court TV network first launched in 1991, and later changed into truTV in 2008.
The programming of Court TV has traditionally shown live trials, particularly of homicide cases as well as other types of criminal justice programming. More recently, the Court TV network has expanded out into other types of shows, such as reality television shows where a party is "caught on video."
The Beginning of Court TV
Court TV started out as a joint venture which owned by Time Warner (25%), General Electric through NBC (25%) and Liberty Media (50%). Court TV was first led by Steven Brill, a law writer. The Court TV network initially featured live trial coverage going on continuously, with anchors giving their analyses on the situation. Court TV's popularity grew incredibly during the first trial of the Menendez brothers and afterwards the murder trial involving O.J. Simpson.
Steven Brill left the Court TV network in 1997. The next year, NBC sold its 25% of the network to Time Warner. That year, the network began running many original as well as acquired programs during prime time slots.
In 2004, Court TV realized that just how much their prime time programming had grown. Because of this, the network split into two different divisions. The programming shown during the day time, which was mostly trial coverage, was titled Court TV News. Meanwhile, Court TV's weekend and primetime programming was called Court TV: Seriously Entertaining.
In 2006, Time Warner bought all the shares of Court TV and gained full control, and because of this, Court TV began running as part of Turner Broadcasting. Court TV's buyout by Time Warner marks Time Warner's first time buying a TV network instead of selling one since its 1996 acquisition of TBS Networks.
From Court TV to truTV
As part of the network's rebranding, daytime trial coverage, which usually aired from 9 AM to 5 PM was cut down by two hours, meaning it ended at 3 PM. This period of programming was branded by Court TV as being "In Session". From 3 PM to 5:30 AM during the weekdays and all weekend programming was then set to run different new reality shows unrelated to law enforcement as well as original programming that is investigation-based.
Furthermore, the former Court TV network began to simultaneously cast a 1080i high definition version of their network through various cable television providers like Time Warner Cable, Cablevision, Comcast, and more, as well as through Dish Network.
Comments
comments