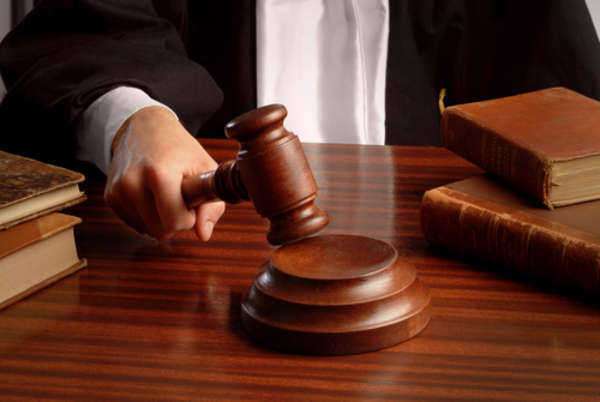 Motion For Summary Judgement – Simplified Overview 
Motion for summary judgement (MSJ) is a legal procedure commonly used in common law countries to terminate litigation upon a finding that the claimant lacks sufficient evidence to establish a prima facie case, or that there are no material facts in dispute. Summary judgement is a useful tool for litigants seeking to avoid the costs and uncertainties of trial, as it can dispose of a case quickly, efficiently, and on the basis of the written record. This article provides an overview of the MSJ procedure, its history, and its modern application in jurisdictions around the world.
History of summary judgement
The concept of summary judgement dates back to ancient Roman law, where judges were empowered to dismiss certain cases summarily if the evidence was insufficient. The modern use of summary judgement, however, can be traced back to the late 19th century in the United States, where it was first used in a federal case in 1880. The procedure gained widespread acceptance in the 1930s and 1940s, following a series of influential Supreme Court decisions that established summary judgement as a legitimate and necessary tool for disposing of cases without trial.
In the decades since, MSJ has become a staple of common law litigation throughout the world, and has been embraced by courts as a means of providing litigants with swift and efficient resolution of disputes.
Application of summary judgement
In most jurisdictions, the process for seeking summary judgement is straightforward. A party seeking summary judgement will typically file a motion with the court, accompanied by a supporting brief and evidentiary materials. The opposing party will then have an opportunity to file a response, also accompanied by a brief and evidentiary materials, setting out any factual or legal disputes that may exist.
The court will typically consider the parties' written submissions and evidence, as well as any oral arguments presented at a hearing, before rendering a decision on the motion. If the court grants the motion, the case will be dismissed, and the prevailing party will be awarded judgement in its favor.
The criteria for granting summary judgement vary somewhat from jurisdiction to jurisdiction, but generally involve a determination of whether there are material facts in dispute, and whether the party seeking summary judgement is entitled to judgement as a matter of law. In some jurisdictions, the court may also consider factors such as whether the opposing party had adequate opportunity for discovery, and whether there are complex legal or factual issues involved in the case.
Although summary judgement is often used to dispose of cases quickly and efficiently, it is not appropriate in all cases. Some types of cases, such as those involving highly technical or complex legal or factual issues, may not be suitable for summary judgement, as the court may need to hear evidence and argument in order to fully understand the underlying facts and legal theories.
Advantages and disadvantages of summary judgement
The use of summary judgement in litigation has both advantages and disadvantages. On the one hand, summary judgement can be an efficient and cost-effective way to dispose of cases that lack merit, or in which the facts are not in dispute. It can also provide a useful, early test of the strength of a party's case, and may encourage settlement or voluntary dismissal of cases that are unlikely to succeed at trial.
On the other hand, summary judgement can be a risky strategy for parties who may have a stronger case once all of the evidence is presented at trial. Summary judgement also raises concerns about access to justice, as it may deny litigants the opportunity to present their full case in court, and may result in the dismissal of valid claims that might otherwise have succeeded at trial.
Conclusion
Summary judgement is a powerful tool for litigants seeking to dispose of cases quickly, efficiently, and on the basis of the written record. It has a long and storied history in the common law, and is now widely used in jurisdictions around the world. While summary judgement has many advantages, it is not appropriate in all cases, and parties who choose to seek summary judgement should carefully consider the risks and benefits of this strategy before proceeding. As always, the ultimate goal should be to achieve a fair and just result for all parties, and to ensure that litigants have full access to the courts and the justice system.
Famous Motion For Summary Judgement Cases 
Introduction
Summary judgment is a legal approach that allows a court to grant a judgment in favor of one party without going through a full trial. It is based on the idea that, in certain cases, there may be no genuine issue as to any material fact, and the case may be resolved as a matter of law. In recent years, there have been a number of famous cases involving summary judgment. In this article, we will take a look at some of the most notable recent cases, exploring the key legal issues and the outcomes.
Nick Sandmann v. The Washington Post
In early 2019, a group of high school students from Covington Catholic High School in Kentucky attended the March for Life in Washington D.C. The students, who were wearing "Make America Great Again" hats, were confronted by a group of Native Americans and others who were participating in an Indigenous People's March. A video of the encounter went viral, and the students were accused of being disrespectful and racist towards the Native American protestors.
One of the students, Nick Sandmann, filed a defamation lawsuit against several media outlets, including The Washington Post. In his lawsuit, Sandmann claimed that the Post had falsely portrayed him as the aggressor in the confrontation, and had used "a modern-day form of McCarthyism" to damage his reputation.
In July 2020, a federal judge in Kentucky ruled that the case could proceed against ABC, CBS, and NBC, but found that the Post was entitled to summary judgment. The judge reasoned that the Post's reporting was not defamatory because it accurately reported on the events as they occurred. While the judge acknowledged that some aspects of the reporting could be interpreted in a negative light, he concluded that such interpretation was not a basis for a defamation claim.
The ruling was widely viewed as a victory for media outlets, as it reinforced the importance of journalistic standards and the First Amendment's protection of freedom of the press. However, Sandmann's lawyers have vowed to pursue the case to trial, arguing that the judge's decision reflects a bias against conservative viewpoints.
Kanye West and Universal Music Group v. Lloyd's of London
In November 2016, Kanye West abruptly canceled the remainder of his Saint Pablo tour, citing exhaustion and stress. The cancellation resulted in significant financial losses for West and his record label, Universal Music Group, which had insured the tour with Lloyd's of London.
West and Universal sued Lloyd's, alleging that the insurer had failed to pay their claims under the policy. Lloyd's responded by filing for summary judgment, arguing that the policy excluded coverage for the tour's cancellation due to a pre-existing condition, namely West's alleged drug use.
In March 2019, a federal judge in California granted Lloyd's motion for summary judgment, finding that the policy's exclusion was unambiguous and precluded coverage for the cancellation. The judge rejected West's argument that Lloyd's had acted in bad faith and engaged in a conflict of interest by hiring its own law firm to investigate the claims.
The ruling underscored the importance of carefully reviewing the terms and conditions of insurance policies before purchasing them. It also highlighted the challenges that policyholders may face in obtaining coverage for losses caused by pre-existing conditions, particularly in industries where such conditions are common.
Stormy Daniels v. Donald Trump and Michael Cohen
In 2018, adult film actress Stephanie Clifford, who goes by the stage name Stormy Daniels, filed a lawsuit against President Donald Trump and his former personal attorney, Michael Cohen. Daniels claimed that she had been paid $130,000 in hush money in 2016 to keep quiet about an alleged affair with Trump that occurred in 2006.
Daniels alleged that the payment was an illegal campaign contribution and that she had been coerced into signing a nondisclosure agreement. Trump and Cohen denied the allegations and sought summary judgment on the grounds that the payment was not a campaign contribution, but rather a personal settlement agreement.
In October 2018, a federal judge in California denied both parties' motions for summary judgment, finding that there were genuine disputes of material fact that could only be resolved through a trial. The judge rejected Trump's argument that the case should be dismissed because he was protected by presidential immunity, and he also declined to order Daniels to return the hush money.
The case subsequently settled out of court, with Daniels receiving permission to speak openly about her alleged affair with Trump. The settlement reinforced the importance of transparency in the political process and the need to uphold campaign finance laws that limit the influence of money in elections.
Elon Musk v. Vernon Unsworth
Elon Musk, the CEO of Tesla and SpaceX, was involved in a high-profile defamation lawsuit in 2018 when he made statements on Twitter referring to Vernon Unsworth, the British cave diver who played a key role in the rescue of a youth soccer team from a cave in Thailand. The statements made by Musk suggested that Unsworth was a pedophile.
Unsworth filed a defamation lawsuit against Musk, claiming that the statements were false and had caused him significant harm to his reputation. Musk's legal team filed for summary judgment, arguing that the statements were not meant to be taken literally and that they were made in the context of a heated public debate.
In December 2019, a federal judge in California denied Musk's motion for summary judgment, finding that a reasonable jury could conclude that the statements were defamatory and that Unsworth had suffered injury as a result. The case ultimately settled, with Musk agreeing to pay an undisclosed amount to Unsworth and issue a public apology.
The Musk case highlights the potential consequences of making false statements on social media or other public platforms. It also underscores the importance of carefully considering the impact of one's words and actions on others, particularly in the age of instant communication.
Bayer AG v. Johnson & Johnson
In one of the largest antitrust cases in recent history, Bayer AG and its healthcare subsidiary, Monsanto, sued Johnson & Johnson in 2018 over allegations of anticompetitive behavior related to their blockbuster blood thinner, Xarelto. Bayer claimed that Johnson & Johnson had engaged in a campaign to block the use of Xarelto in hospitals, undermining its ability to compete in the market.
Johnson & Johnson filed for summary judgment, arguing that it had no antitrust liability because it had not engaged in any illegal behavior. The company claimed that its actions were all part of normal business practices and that any harm to Bayer was the result of its own free-market choices.
In January 2020, a federal judge in Louisiana denied Johnson & Johnson's motion for summary judgment, finding that there was ample evidence to suggest that the company had engaged in anticompetitive behavior. The judge cited J&J's use of exclusive contracts with hospitals, as well as its marketing practices, as evidence of wrongdoing.
The case is ongoing, but it serves as a reminder of the importance of fair competition in the healthcare industry and the potential legal consequences of antitrust violations.
Conclusion
Summary judgment is an important legal tool that can help resolve disputes in a swift and efficient manner. However, as the cases discussed above demonstrate, it is not always a guaranteed route to victory. The outcome of a summary judgment motion depends on a range of factors, including the facts of the case, the evidence presented, and the legal arguments made by both parties.
Whether you are considering filing for summary judgment or defending against such a motion, it is crucial to work with experienced legal counsel who can advise you on the best course of action. With careful preparation and a thorough understanding of the law, parties can achieve favorable outcomes in even the most complex and high-profile legal cases.
In order to effectively utilize summary judgment, it is important to work closely with experienced legal counsel who can help navigate the complex procedural and substantive issues involved. With skilled representation and a deep understanding of the law, parties can increase their chances of success and achieve favorable outcomes in some of the most high-profile and complex legal cases of our time.
——————
What is a Motion for Summary Judgment?
A motion for summary judgment is a motion request made by a defendant in a civil case. The motion for summary judgment implies that the plaintiff was unable to raise any genuine issue to be tried in the case. Because of this, the motion asks the judge to look at the evidence and rule in favor of the defendant. A motion for summary judgment is usually made before a trial.
For a motion for summary judgment to be granted by a judge in most jurisdictions, there is a two-part standard that must be satisfied. First, there cannot be a genuine issue of material fact that is disputed between the two parties, and second, the moving party has to be entitled to a judgment by law. The judge can decide on a ruling based on affidavits, testimony received outside of the court, depositions, and any admissions of an act or a response to written interrogatories that discuss legal and factual issues of the suit. These alleged issues and facts are also attached to a written legal brief which is in support of the motion.
If the suit contains issued that should be tried in the court, the motion for summary judgment will usually be denied and then the claim can be taken to trial. In some circumstances, there can be multiple claims or causes of actions. In these situations, a judge may decide that certain actions cannot be decided under a motion for summary judgment while others can. In this way, the judge leaves fewer matters to be dealt with in a trial.