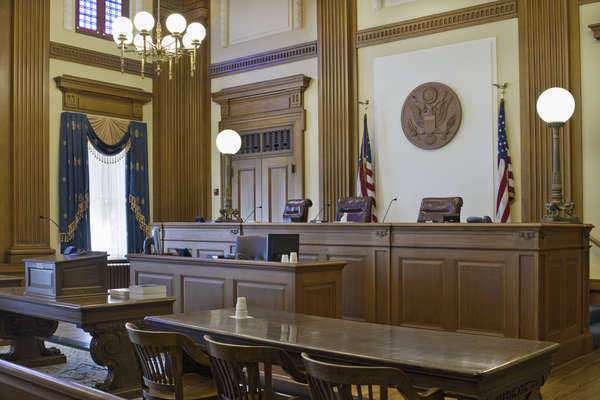 A civil court is a justice system that is broken down into several different divisions. Each division deals with a specific issue of dispute. For example, there is a probate division, which is the area of the court system that decides issues of money and estates that have been left by a deceased individual. The landlord and tenant division is one that deals with disputes and issues of contract regarding the working relationship between a tenant and the landlord that owns and runs the building in which an individual lives. There is also a family division for issues of owed child support and custody of a child as a result of a divorce or separation.
Civil court is a way for individuals to seek formal resolution for monetary or contractual issues that cannot be resolved on their own. When it comes to the actual proceedings of a civil court, the parties can either have a jury decide the outcome of the trial or they can have a solitary judge hear both sides and make the ruling based on the factual information provided and the presentations from both parties.
The cases brought to a civil court are not ordered through the State. These are cases that are of interest to an individual or to a corporation and are brought on through a personal endeavor. When it comes to the acquisition of money awarded or repayment earned by an individual, it is up to the individual to take the necessary steps post-trial in order to receive the money awarded. Overall, a civil court is a fair and formal way for contract and monetary issues to be settled.
Comments
comments