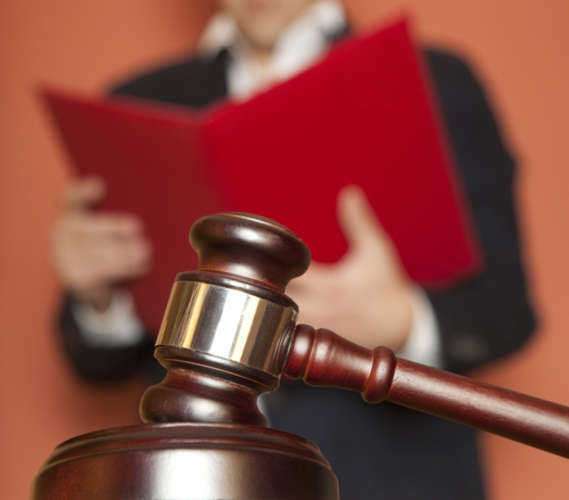 What is a Declaratory Judgment?
A declaratory judgment occurs when the court defines the legal relationship between two parties involved in a legal proceeding. The judgment does not mean the court needs to declare any enforcement. The judgment simply gives the court's opinion on the nature of the case without actually requiring the parties to do anything.
Example of Law Pertaining to a Declaratory Judgment
28 USC § 2201 – Creation of remedy, states the following:
"In a case of actual controversy within its jurisdiction, except with respect to Federal taxes other than action brought under section 7428 of the Internal Revenue Code of 1986, a proceeding under section 505 or 1146 of title 11, or in any civil action involving an antidumping or countervailing duty proceeding regarding a class or kind of merchandise of a free trade area country (as defined in section 516(f)(10) OF THE Tariff Act of 1930), as determined by the administering authority, any court of the United States, upon the filing of an appropriate pleading, may declare the rights and other legal relations of any interested party seeking such declaration, whether or not further relief is or could be sought. Any such declaration shall have the force and effect of a final judgment or decree and shall be reviewable as such."
Rule 57 of the Federal Rules of Civil Procedure
Rule 57 addresses a declaratory judgment in a legal proceeding. The judgment can only be announced if another legal remedy is not more justifiable. In such a case, the court has the power to issue the declaratory judgment or a speedy hearing.
The judgment is only appropriate when it can eliminate the controversy. The matters of law cannot be disputed nor can the facts be disputed in such a case. According to Ashwander v. Tennessee Valley Authority, 297 U.S. 288, the controversy between the plaintiff and defendant need to be "of a justiciable nature, thus excluding an advisory decree upon a hypothetical state of facts." Any rights or lack of rights to certain powers, liability, privileges, immunities, or similar facts must be declared in the judgment.
Declaratory Judgment Act
This Act allows a party to seek remedy of there are ongoing violations or statutory laws or constitutional laws. The Act allows for prospective defendants to sue in order to argue their non-liability in the case and the give a party threatened with liability the chance for adjudication before litigation begins.
The Supreme Court has continued to state that declaratory relief should stand as a strong deterrent for parties to seek other remedies. Yet, if a party continues to violate a federal law, the Act allows a part to seek other forms of relief to aid in the enforcement of the judgment.
Sources:
1. https://www.law.cornell.edu/rules/frcp/rule_57
2. https://federalpracticemanual.org/node/53
Comments
comments