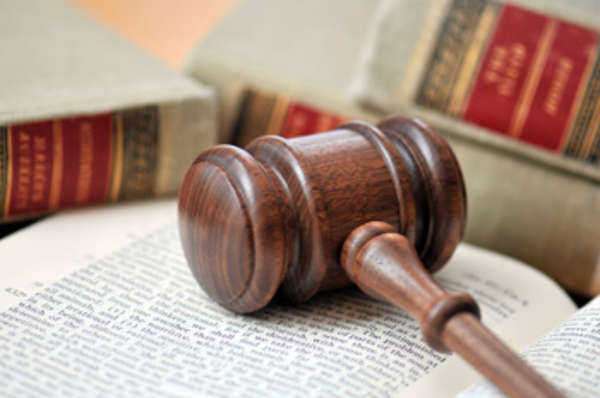 Elena Kagan is a current associate justice of the United States Supreme Court. She has served as both a law professor at the University of Chicago Law School and was nominated for a seat as Federal Appeals court judge before her nomination and confirmation to the Supreme Court. This article contains the following:
– A brief biographical history of Elena Kagan.
– Dates and appointments of her legal positions and Judgeship
– Notable cases in which she was Solicitor General of the United States
– Notable cases with her decisions as an Associate Justice of the United States Supreme Court
I. Biographical Information of Justice Kagan:
Elena Kagan was born April 28, 1960 in the Upper West Side of New York City, where she would also grow up. She attended Princeton University, graduating Summa Cum Laude in 1981. Kagan went on to study at Oxford, in England, and subsequently graduated from Harvard Law School Magna Cum Laude in 1986. Kagan would go on to clerk for various judges and justices in both the Federal Court of Appeals and Supreme Court.
Elena did not begin her career in legal practice, but rather joined the faculty of the University of Chicago Law School in 1991. In 1995, she was appointed to serve as the Associate White House Counsel and Policy Advisor for President Bill Clinton. Kagan was nominated to the United States Court of Appeals D.C. Circuit, however he nomination was never confirmed by the Senate, leading to her return as a professor at Harvard Law School. In 2003, Kagan was named the first female dean of Harvard Law School, until 2009.
In 2009, Kagan was nominated by President Barack Obama as Solicitor General and confirmed by the Senate. However, her tenure as Solicitor General would be short lived, as she was quickly nominated by President Barack Obama in June 2010, after the announcement of the retirement of long time Justice John Paul Stevens. Kagan was confirmed by the Senate and joined the Supreme Court on October 1, 2010. She is the fourth female justice in the Supreme Court and the ninth Jewish justice to ever sit.
Kagan has never married and does not have any children. She has been praised for her ability to describe legal issues in plain language that most people can understand, in contrast to the often technical and difficult language of Supreme Court Justices.
II. Solicitor General of the United Stated
Despite never having appeared in a trial setting during her career, Elena Kagan was appointed as solicitor general of the United States by President Obama in 2009. As solicitor general, Kagan appeared before the Supreme Court of the United States, representing the interests of the Federal government. Kagan would hold the position for a little more than a year, as she was nominated and later confirmed for a seat on the Supreme Court.
Notable Cases
– Citizens United v. Federal Election Commission (2009) – In her first case as an Solicitor General, Kagan argued on behalf of the Federal Government on one of the most important cases in years. The case involved the first amendment rights of corporations during political campaigns, in which the court ultimately held that corporations are protected and have legal person-hood for such campaigns. Kagan put forth arguments that the Citizens United decision in the lower courts should be upheld, overruling past precedent which did not limit the rights of corporations during political campaigns.
– United States v. Stevens (2009) – Kagan, appearing on behalf of the Federal Government as Solicitor General, argued that dog fighting statutes did not violate first amendment rights and the free speech clauses of the constitution. Her argument, that the Supreme Court should use a balancing test for determining whether a type of speech should be protected based on the value of the speech compared to societal costs, was largely criticized by legal scholars and the Supreme Court Justices sitting at the time.
Kagan would ultimately lose the case and would revisit the same legal issue as Justice of the Supreme Court, in which she reached an opposite conclusion than she put forth representing the Federal Government.
III. The Supreme Court of the United States
Kagan was nominated by President Barack Obama and sworn in to the Supreme Court in August of 2010. However, she has had to sit out many Supreme Court cases, as she had previously worked on many of the issues in her capacity as Solicitor General, representing the United States. She has sat out 25 of 51 Supreme Court cases. She was the first Justice appointed without judicial experience since Justice William Rehnquist in 1972.
Notable Cases
– Ransom v. FIA Card Services (2011) – In her first written opinion, Justice Kagan sat for a case which involved bankruptcy and tax issues. The Court was asked whether somebody in bankruptcy may take the allowable tax deduction for a car they own but have not been making payments for. Kagan wrote a very brief opinion, stating that such a deduction should not be allowed. She was joined by all other justices, except for Justice Antonin Scalia who dissented from the majority.
– Arizona Christina School Tuition Organization v. Winn (2011) – Taxpayers in Arizona attempted to challenge tax credits given to Arizona tax payers who contribute donations to organizations that help provide scholarships to students of private and religious schools. The case was dismissed in the lower courts for failure to state a claim, however this was overturned in the Circuit Court of Appeals, which stated the plaintiffs had standing to bring such a case.
The Supreme Court ruled the Plaintiffs did not have standing, however Kagan wrote the dissenting opinion. Kagan explained that tax payers should have the right to challenge a subsidy, as tax credits are designed to accomplish government goals. Kagan did not give an opinion on whether the tax credits were constitutional, however she felt the Plaintiffs did have the right to bring such a challenge to the courts.
– Tapia v. United States (2011) – In this matter, a criminal defendant was convicted of transporting an illegal alien into the United States for financial gain. The district court sentenced Tapia to 51 months in prison, relying on what the judge believed would be the right amount of time for Tapia to go through drug rehabilitation. The Circuit Courts of Appeal in the United States were split on the issue, as some allowed such speculation by sentencing judges and some not allowing it.
Kagan wrote the majority opinion of the court, stating that the Federal Sentencing Reform act does not allow judges the discretion to lengthen or shorten sentences in order to meet rehabilitation requirements. The decision instead requires the lower courts to acknowledge that prison time cannot be used for rehabilitation purposes but rather as punishment for crimes committed.
– Sykes v. United States (2011) – This case required the Supreme Court to make an interpretation of whether a felon fleeing the police in a vehicle constitutes a violent crime as defined by the Armer Career Criminal Act. The majority of the court, lead by Justice Kennedy's opinion, felt that feeling in a vehicle is a very dangerous act, often resulting in many more injuries and risks to police, bystanders, and the fleeing felon.
Justice Kagan wrote a dissenting opinion, joined by Justice Ruth Bader Ginsberg, which stated that this case did not involve a violent felony, as the defendant merely eluded police and did not act in ways defined as "violent" under the state statue.
– Milner v. Department of the Navy (2011) – In this matter, the Supreme Court was charged with deciding whether military maps of stored explosives should be made available through the Freedom of Information Act to any requesting citizens. The majority opinion, written by Justice Kagan, states that such maps must be provided to citizens, as they are not protected records of employee relations or human resource issues of the federal government. All of the Justices joined with Justice Kagan's opinion, except for Justice Breyer.
– Smith v. Bayer (2011) – In this matter, Justice Kagan lead a unanimous decision about the application of the Anti-Injunction Act. A district court had enjoined a state court from considering a request for class action certification because the Federal district court had already made a similar ruling for different plaintiffs. The Supreme Court, lead by Kagan, agreed that the district court had no authority to dictate whether different plaintiffs could be classified for a class action lawsuit under state civil procedure laws.
– Arizona Free Enterprise Club's Freedom Club PAC v. Bennett (2011) – This Supreme Court case, in which a split court decided 5-4, involved the funding issues of Arizona for matching the funds supplied to publicly supported candidates exceeding the campaign limits set by Congress. The court held that such a funding match burdens first amendment rights and free speech rights, as it did not have a compelling interest to survive First amendment scrutiny.
Justice Kagan gave a dissenting opinion from the bench, stating that the matching funds provided by the state advanced first amendment rights, as it allowed additional access to expensive forms of media that political candidates need in order to reach the public.