Federal Rules of Civil Procedure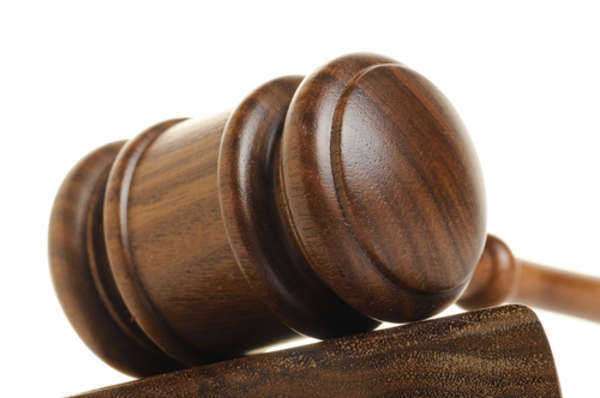 The Federal Court's Use of the Federal Rules of Civil Procedure
The Federal Rules of Civil Procedure are a set of rules that apply to all civil procedure in the Federal Courts of the United States. Although these rules do not apply to any civil suits in a state court, many states have modeled their civil procedure rules on the Federal rules of civil procedure.
The Federal Rules of Civil Procedure was put into effect in 1938 in order to create an integrated system between common and civil law. Since then, there have been more than ten significant revisions since 2006. However, the Federal rules of civil procedure was completely rewritten and put into effect In December 2007. This was done for clarity and not to actually change the rules in any dramatic way.
The Federal Rules of Civil Procedure is organized into 13 chapters, where the first 11 contain the 86 rules for a civil procedure.
Scope of rules; form of action
•
Rule 1: Explains the purpose of the Federal Rules of Civil Procedure, which is just determination
•
Rule 2: Procedure of law in the federal courts will be civil action
Commencing an action; service of process, pleading, motions, and orders
•
Rules 3-6 describe how a civil action can be started, the procedure, what documents must be filed and other technical issues involved.
Pleading and motions
•
Rules 7-16 explain what pleadings are allowed and the general rules for them as well as any the protocol for certain circumstances. It also explains how motions, counterclaims, cross claims, and defenses can be set up as well.
Parties
•
Rules 17-25 describe what parties can be involved and emphasize the importance of having the real party of interest. The Federal Rules of Civil Procedure also explains the use of a joinder of parties, class action suits, and derivative suits.
Disclosure and Discovery
•
Rules 26-37 explain the rules of discovery and how it is necessary for both parties to know what evidence and information can be applied to the case. This section of the Federal Rules of Civil Procedure describes how they can obtain information and how information must be shared.
Trials
•
Rules 38 to 53 discuss the protocols of the trial, such as having a trial by jury, dismissing actions, consolidating related cases, or having subpoenas. They also set up the rules that govern these jury trials.
Judgment
•
Rules 54-63 deal with the judgment of the case.
•
Provisional and Final Remedies
Rules 64 to 71 discusses what remedies and provisions are available during the case of at the end of it.
Special Proceedings
•
Rules 71A to 76 handles certain other litigation that may happen in Federal court system, such as condemnation actions.
Chapter 9-13 of the Federal rules of civil procedure do not have any rules but include:
•
District Courts and Clerks: Conducting Business; Issuing Orders
•
Supplemental Rules for Admiralty or Maritime Claims and Asset Forfeiture Actions
Comments
comments