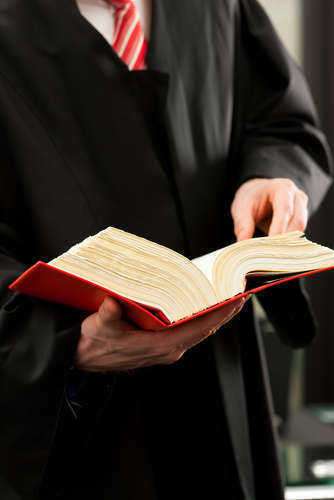 A court order, also known as a court ruling, is an official decision by a judge (or a tribunal) that specifically defines the relationships between the parties of a dispute, a trial, or an appeal. Court orders require and authorize the carrying of exacting steps by one or more parties of the case.

The court order must be affirmed and signed by a judge, although some jurisdictions may require a notarization.
The specifics and contents associated with a court order are dependent on the type of proceeding, the length of the proceedings, and procedural and evidentiary rules that are involved in the proceeding.

A court order can be as generic or simple as setting a court date for a trial or as complex as restructuring a contractual relationship between multiple entities and corporations in a multi-jurisdictional legal battle.

A court order may be a final request (one that concludes legal action), or an interim action, where the legal action is intertwined with the court order. The majority of court orders are written and subsequently signed by a judge. However, some orders are spoken and offered orally by a judge in an open court. Oral court orders are later reduced to writing in the transcript of the proceedings.
The following list demonstrates a small sample of situations that are commonly dictated by court orders:


● Restraining Orders
● Emergency Protective Order
● Temporary Protective Order
● Search Warrant
● Child Support
● Child Custody
● Lawsuit Rulings
● Court Dates
● Equitable Remedy
● Criminal Sentences.
Comments
comments