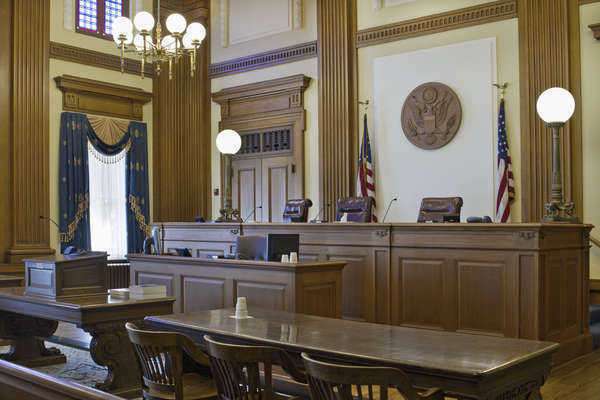 The system of North Dakota (ND) courts is composed of various institutions and levels, as are administered through the primary authority of the North Dakota Supreme Court. The next level for the ND courts system consists of the District ND courts, of which there are 7 in all, while a subordinate level to these ND courts consists of the municipal courts of North Dakota.  In this regard, the district-level legal infrastructure for the State consists of the Northwest, Northeast, Northeast Central, East Central, Southeast, South Central, and Southwest ND Courts, which have divided between them the 53 counties of the State of North Dakota as a whole.
As of 2010, the ND Courts system was under the administrative oversight of Chief Justice Gerald W. VandeWalle, along with four other justices. Judges are appointed to the ND courts system at the Supreme Court level for a ten year period. The various ND courts which are empowered to begin the process of hearing legal actions in regard to various issues are placed under the appellate power of both the Supreme Court, as is the ultimate authority for the North Dakota judicial system, and also the Court of Appeals.
The membership of the ND Court of Appeals, as is provided for by ND courts rules, is made up of people who had previously served in the ND Courts system at either the District Court or Supreme Court level, as well as people who have passed the North Dakota Bar Exam, and has cases assigned to it by the Supreme Court.
Comments
comments